We're all guilty of it, falling into a style rut. It may be easier then you think to break out of it and breathe some refreshing life into your wardrobe! Read on to discover five ways to reinvigorate your look which are as easy as staying in your rut.
ADD A POP OF COLOR
Nothing says trendy like a statement item in your wardrobe. Whether you choose a bright cami to layer in, a stop-in-your-tracks pair of shoes, or a colorful bag, this is a surefire way to take you from drab to fab in a jiffy! A perfect trick for every season, color works for any occasion or outfit.
LAYER YOUR LOOKS
Blazers and jackets are a great way to liven up your trusty and favorite garments. Have fun with pairing them with shorts, jeans and skirts to make old outfits seem new again. They are a perfect summer accessory for a chilly office or evening stroll. You can even concentrate on finding colorful pieces to layer with while adding a new hue at the same time!
INCORPORATE VINTAGE
Retro is back, so find your way to a vintage store and buy one piece that you wouldn't normally wear. A floral print skirt is wonderfully versatile an can be work with a white tank and sandals or a cardigan and nude pumps. Don't be afraid to dress outside of your comfort zone sometimes!

CHOOSE BOLD SHOES
Bright and printed shoes are everywhere. There is no better way to dress up a tired ensemble then by donning a pair of statement shoes. This is the perfect way to still be comfortable in your clothes while still exuding confidence in your style!

FIND YOUR PERFECT TROUSER
Trousers may usually only find their place at work, but these versatile pants can work for any occasion. Trade your office cardigan for a cute cami or fitted tee and you're ready for a night out! These pants come in many different fits and lengths, so just explore your options and find which one flatters your figure the best.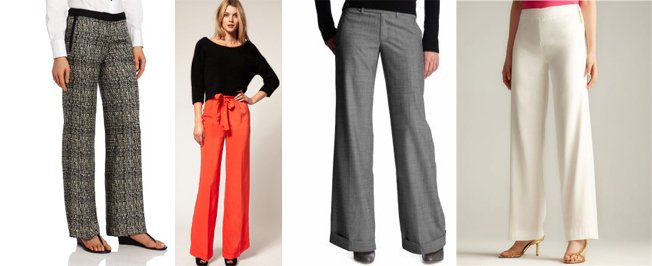 Breaking out of your style rut definitely doesn't mean breaking the bank! Take care to buy versatile pieces and you will be able to use these staples in more outfits than you could imagine!
[really_simple_share]