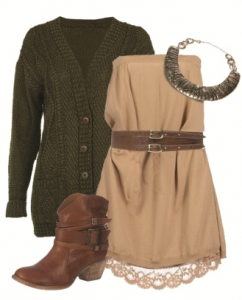 Ankle boots are back in 2013 and here to stay. From sky-high heels with your LBD or a more toned-down version for the daylight hours, these versatile little boots were definitely made for walking.
Their rise in popularity began in the 19th century and is the only style of footwear that has been worn consistently, in one form or another, since!
With such diversity in their heights, colors and styles, these are the perfect shoes to bring your wardrobe from winter to spring and beyond.
A shorter-western inspired bootie is a great match for that muted lace dress that has been waiting patiently in your closet for summer. Paired with an oversized cardigan and a chunky belt, you have a great transitional outfit for the business casual office or a lunch with the girls.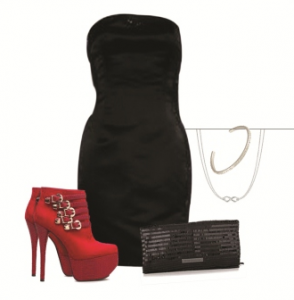 Ankle boots step away from versatility into fabulous when you don them for a night out.
There's nothing better than a sleek version of these fantastic footwear in a bright color to offset the debonair look of your favorite little black dress. With understated accessories, this ensemble is the best way to flaunt your supreme confidence!
Whether they're laced, zipped or buckled, ankle boots will always elevate your style to the next level.

[really_simple_share]