Fashion is more than just throwing items of clothing together. It means the ability to be versatile and self-expressive. The experience you get from fashion is one of the most self-empowering feelings ever. The feeling of you being able to pour your feelings from the inside out in your style choices. Most recent in fashion trends, clothing brands and designers are designing outfits that complement and cater to the personal style of curvy women. The clothing made in the past did not embrace every woman in that way. And now there is a design for every woman no matter her body shape.
Fortunately, more fashion designers have adapted to the idea that even a curvy woman can take the fashion world by storm. Fashion designers like Antthony Designs, and other brands like Christian Siriano, now cater to the fashion desires of curvy women. From crop tops, gowns, miniskirts, and fitted jeans, curvy women can look effortlessly fashionable and chic without trying. With the presence of beautiful curvy women like Ashley Graham on today's fashion runways, more curvy women all over the world recognize that they too fit into the new ideas of what is beautiful in fashion.
If you're a curvy woman and would like to try out new styles, here are a few tips that could help you dress effortlessly for the beauty in you.
Pick Out the Right Fit That Complements Your Shape
One thing to keep in mind when dressing is that it's important to dress your size. Sure, crop tops and high waisted pants look good, but you need to find the right fit that works best for you. It is also advisable to purchase good shapewear and bras. This will not only make the fit of the clothing beautiful but will also ensure your comfortability.
Don't Be Afraid To Show Some Skin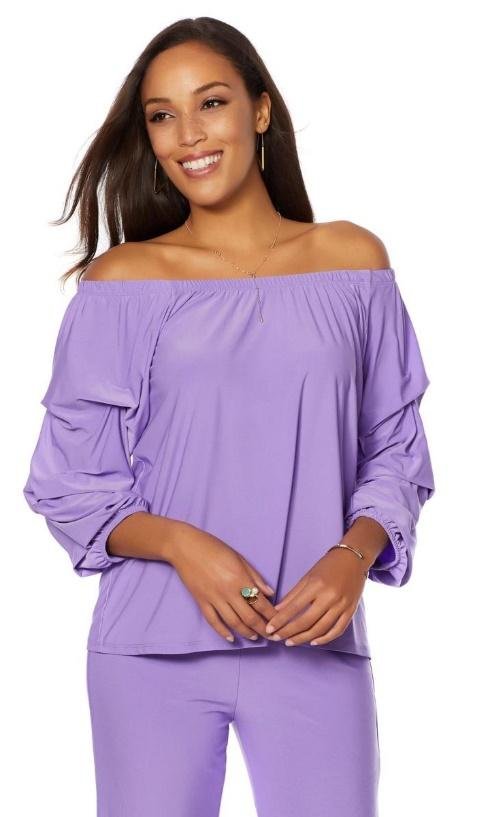 You should be unafraid to show off your best assets. After all, that's what is unique about you. If you have killer legs, then wear a short skirt or gown to show it off. You have shoulders that are to die for, then show them off by adorning yourself with an off the shoulder or one shoulder dress.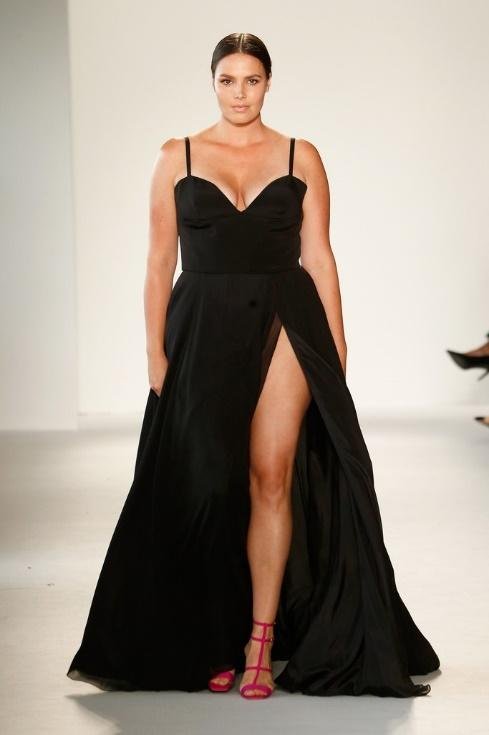 (Photo credit: Getty Images of Model in Christian Siriano)
Rock Out Your Look in Prints and Patterns
From stripes, animal prints, polka dots, florals and more, you have the chance to show the world the fun side of you. You could wear pattern and print pieces in areas you want to accentuate. A plain colored blouse with a pattern/print skirt or pants if you have nice hips and backside. Another fun way to style in patterns is by wearing them together for a fun mix of coordinating and making a look your own.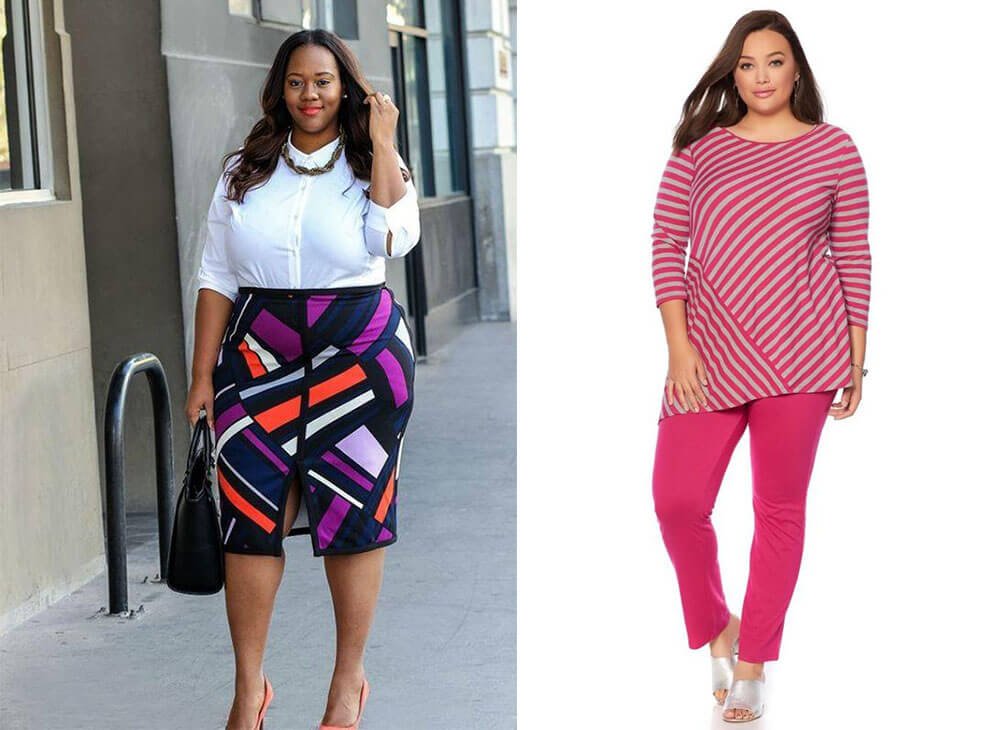 (Left Photo credit: trendycurvy.com)
Dress Appropriately for The Right Occasion
The way we dress is important to our everyday lives. It determines how people perceive us which is why we need to choose styles that best suit who we are. Wearing the right outfit at the right time is equally important and shouldn't be ignored. Just as you would opt for a formal gown or ensemble for a wedding or special ceremony, be sure that your day wear is just as appropriate for office or a night on the town. What's great is that both scenarios can be pulled off with colorful outfits and great style. Be sure to incorporate the right accessories like jewelry, shoes, and a purse where needed, to polish and finish off your look.
Hint: Less is more so don't overdo it but do what fits you.
Try Out Different Styles
A great way to get your best style is by exploring different types of styles. Of course, you do not need to buy a whole wardrobe of several different style outfits.
However, trying different styles of clothing beforehand will help you decide which styles you're more comfortable in. You could try elegant and flawless, bold and daring or edgy chic. Style inspo from your favorite style icon(s) can also help you create the look that best complements you.
With these tips, be rest assured that you will turn heads all year long while looking fashionably you.
LIVE ON HSN
Mark your calendar and tune-in to HSN on Sunday June 17th and Monday June 18th, when I will be live and talking to you about my latest collection. If you need something to keep you stylish this summer, remember you can shop Antthony designs online at HSN.com or www.AntthonyOriginals.com anytime 24/7. All of my designs come in petite, missy and women's sizes, so there is something here for every woman.
Sunday June 17th, 2018
10am-11am
2pm-4pm
Monday the 18th 2018
9AM – 10AM
11PM – 12AM
(Eastern Standard Time)