A messy closet doesn't contribute to anyone's happiness. Conversely, an organized closet can bring forth euphoric joy — or, at the very least, a sense of relief at finally finding that long-lost sweater or pair of pumps. From eliminating what you don't need, to organizing what you already have, this year it is time for a closet transformation.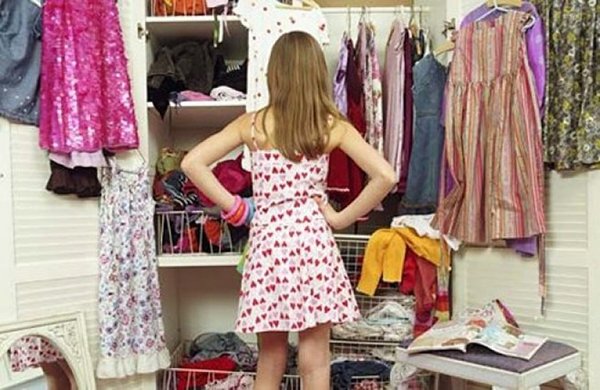 HERE ARE 8 EASY STEPS TO CONQUER YOUR CLOSET!
EMPTY YOUR CLOSET
First step is to remove everything: clothes, hangers, boxes, folded blankets or piles of old magazines. Take your time with this process, maybe play some of your favorite music and ask a friend or family member to help if heavy items need to be moved. As painful as the process may sound, unloading a closet's entire contents will give you an honest account of what lurks in the recesses.
NOW CLEAN IT
While you might think an empty closet is "clean", now is the time to wipe down the closet walls and vacuum or mop the closet floor. Paint over scuffs on the wall, add a mirror, and fix any drooping shelves. The goal is to start with a clean slate.
ADD LIGHTING
Lighting is key to finding anything in a closet, though so often there's not enough of it. Having an electrician add shelf lighting is optimal, but it isn't cheap, and it's a momentum killer. Instead, use stick-on or screw-in battery-operated lights on each shelf to achieve the same results for a fraction of the cost. If you have a walk-in closet, consider a cool vintage chandelier or hanging light fixture to add some style.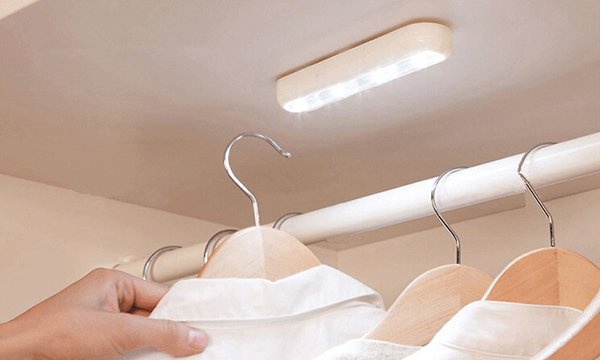 TAKE INVENTORY
Get a good feel for what you already have and what you can give away. Some organizers suggest starting with "keep," "toss" and "donate" piles, but whatever method you choose to do, the idea is to create neat piles to separate out your closet contents in preparation for the next step.
STREAMLINE CONTENTS
Over time, the temptation to stuff something like a box of appetizer plates in a bedroom closet or extra towels for the bathroom in the entry closet can cause you to make some bad storage decisions. This is the time to return out-of-place items to their rightful home. To constantly eliminate clutter: Every three to four months donate unused items to charity.
REMOVE UNWANTED ITEMS
Ask yourself some tough questions, including: Have I worn this shirt or skirt in the last year? Does this jacket still fit? Do I really need 12 baskets that look exactly the same? Is this ready-to-wear or does it need repairs? Give an honest answer and then you can decide if you want to donate items to charity, try selling items online, hold a garage sale or take unwanted items to a local consignment store. If everything you pulled out ends up going back in, you may be a hoarder. Let go of the old and make room for the new!
INVEST IN HANGERS
Hanger uniformity makes finding garments easier, as it keeps every article of clothing at the same level. It also tames the chaotic look that closets often develop due to a collection of dissimilar hangers. Get rid of dry cleaner wire hangers that may have accumulated over the years. They're a detriment to your clothes, as they make shoulder dents and bend out of shape over time.
PUT LIKE ITEMS TOGETHER
Now it is time to put your closet back together again. Your closet needs to provide you with the tools to look good and get you out of the house as efficiently as possible. The best way to accomplish this is by grouping like items together (colors, styles, uses, occasions) to speed up the morning outfit hunt.
NOW, HERE ARE SOME QUICK TIPS TO KEEP IT ORGANIZED!
When your closet is organized and you are ready to fill it with new clothes, jump online and shop all of the Antthony designs. They are available at HSN.com or www.AntthonyOriginals.com anytime 24/7. Each design come in petite, missy and plus sizes, so there is something for every woman.
Upcoming Events
For a great deal on your favorite Antthony pieces of the season, be sure to shop the HSN Today's Special next week on Thursday, January 14th when my designs will be featured as the best value of the day. Shop smart and build your wardrobe for the New Year with a style to match your life.
Antthony's Today's Special
Thursday, January 14th
12am – 1am
1am – 2am
3am – 4am
8am – 9am
11am – 12pm
3pm – 4pm
4pm – 5pm
9pm – 10pm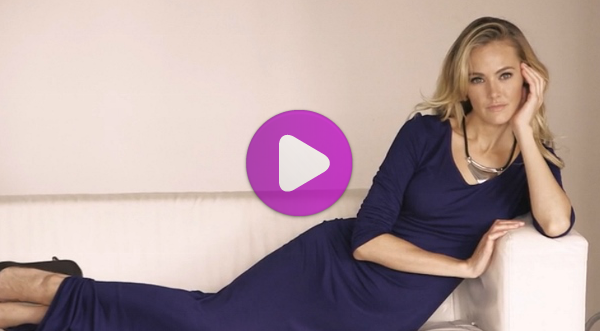 [really_simple_share]