Holiday entertaining is all about lots of food, drink and fun! When it comes time to plan your next holiday party, you really only need a few top-notch ingredients to create festive, delicious and easy holiday appetizers. Using a good mix of shapes and colors will leave your guests swooning over how beautiful everything looks, in addition to the fabulous taste.
HERE ARE 5 HORS D'OEUVRE RECIPES TO "WOW"
YOUR GUESTS AT THEIR VERY FIRST BITE.
A FAMILIAR FAVORITE
Add a surprising twist to a gooey grilled cheese sandwich for a gourmet upgrade on a classic favorite. Just a small dollop of fruit chutney makes a refreshing difference. Whether cut in square or fun holiday shapes, they will be a hit on a cold evening. Get the recipe here.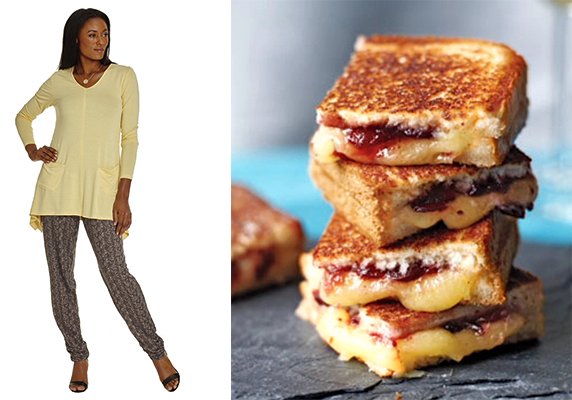 MINIMIZE DIRTY PANS
Salads usually require forks, but here's a great way to transform a classic Caesar into a clever finger food. This simple salad looks elegant and is a low calorie offering all wrapped up in an edible package. Get the recipe here.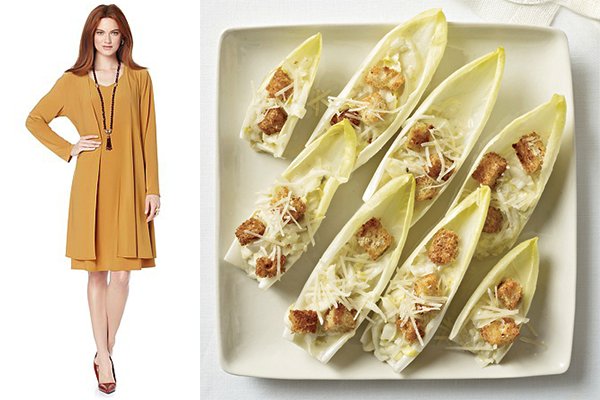 LOOK LIKE A PRO
You might think a professional chef only makes complicated fancy appetizer recipes, but that is not the case. Whether you are a keen home cook or a complete beginner, this Polenta Wedges With Tomato Tapenade will make you like you've been cooking for years. Get the recipe here.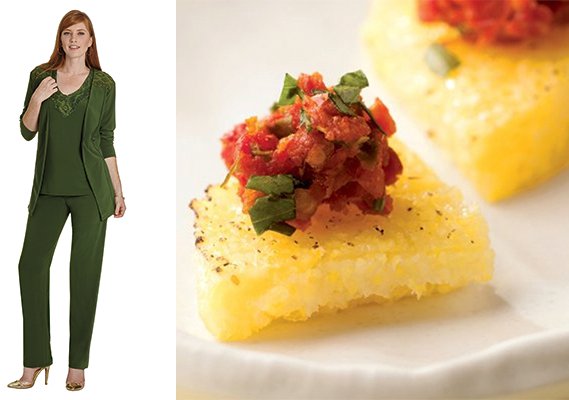 SHORT ON TIME
Here is a superfast option for when you need a hors d'oeuvre in a flash. This appetizer is so simple that it only requires two ingredients: dates and prosciutto. A grinding of black pepper on top adds a nice touch. The sweet-and-salty combination is perfect to whet the appetite and it only takes 10 minutes to make.
UPDATE A STALWART
Nobody wants to maneuver a fork at a party. Gourmet meatballs on a skewer will save you a load of dishes, and are sure to win over guests with its rich, down home, comforting flavors. Get the recipe here.
If you still need something to wear to your holiday parties this year, you can shop Antthony designs online at HSN.com or www.AntthonyOriginals.com anytime 24/7. My designs come in petite, missy and plus sizes, so there is something here for every woman.
Upcoming Events
Mark your calendar and tune-in to HSN on Sunday, December 27th at 5am, 6am, 11am, 12pm, 6pm and 7pm when I will share my Your Life, Your Style Collection. I look forward to sharing my latest designs with you.
Antthony's Your Life, Your Style Collection Debut
Sunday, December 27th
5am – 6am
6am – 7am
11am – 12pm
12pm – 1pm
6pm – 7pm
7pm – 8pm
[really_simple_share]